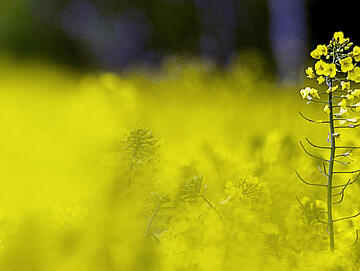 Synfuels
From sustainable source materials to advanced fuels
We support you in all aspects concerning alternative fuels from development, production, and feedstock risk assessment to compliance and emission control.
Different input – same output
Global demand for energy is growing while oil resources become increasingly scarce. Projections show that the world's non-renewable energy sources are likely to be depleted in less than a century, which means that, in order to create a secure energy supply for the future, it is essential to develop of equivalent alternative energy carriers. Fossil fuels, which consist of various valuable hydrocarbons, created over billions of years under high pressure, now need to be synthesized. There are many approaches to the production of synfuels, depending on the available feedstocks. Whether it's fossil materials such as coal (C-t-L) or gas (G-t-L), cellulosic biomass (B-t-L), fatty acids/fats (FAME), organic waste, or even the conversion of pure CO2 (X-t-L) – the possibilities are unlimited. Despite the complexity of the manufacturing processes, the resulting fuels do not differ from conventional diesel, gasoline or jet fuel.
Outstanding technology for sustainable processes
We support you in the analysis of metal, metalloid, and nonmetal elements throughout the entire synfuel production process chain. From the determination of high element contents in a wide range of raw materials (e.g., biomass, animal fat, or plant oil) to the analysis of intermediate products to the determination of trace contents in the quality control of finished biofuels – Analytik Jena's instruments are reliable partners for every matrix and concentration range. Benefit from devices and methods designed for biofuel analysis while drawing on the expertise of our worldwide support network.
Risk assessment for feedstock materials (e.g., palm oil,
tallow oil) and process intermediates
Controlling sulfur and other elements in bioethanol and
biodiesel used as blending components
Pre-configured analyzers for every industry standard
One of the major analytical challenges in analyzing biofuels soot formation during the quantitative digestion of biofuel samples and their precursors. In this application note, we describe a method for the time- and matrix-optimized combustion using flame sensor technique and optimization of process parameters.
This application note describes a method for ultra-trace analysis in biofuels of diverse source materials ensuring reliable results in accordance with ASTM D4629. The method utilizes a fast and optimized combustion process for valid results independent of the type of biofuel.
Elemental Analysis of Biodiesel (FAME) according to EN and ASTM Standard Methods with HR Array ICP-OES
FAME, which is also referred to as B100, is suitable as a fuel substitute for conventional diesel engines. Mixed operation of FAME and diesel fuel is also generally possible without any problems. The quality requirements for FAMEs are regulated in the EN 14214 and ASTM D6751. Following these standards, biodiesel needs to be tested for certain elements to ensure the performance and quality of the fuel. The AppNote describes the analysis of elemental impurities in organic matrices with high robustness and high resolution.