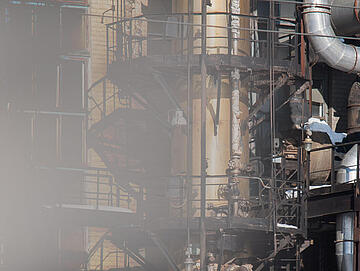 Process Control
Monitoring of corrosive and wear elements
Multi-element analysis
Control of process streams, additives, and residues
We help you to process crude oil and natural gas as profitably as possible using offline monitoring of corrosive and wear elements throughout all stages of production.
Faster sample processing thanks to automation
High sample throughput due to minimal analysis time and reproducible results
Software support to better plan maintenance with minimum downtime
High degree of automation
Increase walk-away time
24/7 operation of the devices
Remote accessibility
Analysis techniques for nearly all kinds of matrices
Compliant with relevant international standards
Analyze with us
Full element portfolio (e.g., arsenic, mercury, vanadium,
nickel, sodium, silicon, phosphorus, iron)
Process streams, additives, and residues
(e.g., ASTM D8130, ISO222421-2)
Organically bound nitrogen, sulfur, and chlorine
Prevent corrosion and extend catalyst lifetime by trace metal determination in middle distillates (e.g., ASTM D7111) or sulfur control in blending components (e.g., EN 15486). Hardware and analytical methods are optimized to your individual application to ensure safe and effortless analysis with the support of Analytik Jena's technical solutions.