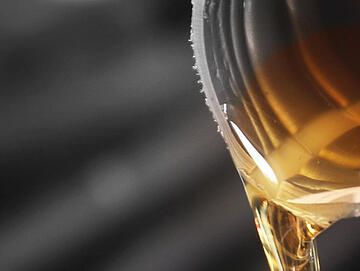 Compliance with Specifications & Regulations
Ensuring conformity with product specification
according to ASTM and EN
Confirmation of compliance with TIER and EURO
regulations (e.g., sulfur in fuels)
Purity control of final products (e.g., fuels,
combustibles, hydrocarbons)
Meeting the strictest product specifications is crucial for complying with regulations and legal limits. We help you achieve a high product value for fuels and other refinery products using analyses with maximum sensitivity.
Verify product specifications and solve complexities
Method library for selection of standards
Lifecycle management (consumables, service, and application support)
Flexible automation for any workload
Standards-compliant analysis and reporting
Customized methods to comply with your clients' specifications
Easy calibration with liquid standards
Optimized quantitative matrix separation
Intelligent sampling systems for the entire application range
Lower maintenance, better data, higher value
Low need for supplies and consumables for minimizing total cost of ownership
Globally available support teams
Higher productivity thanks to immediate availability of analytical data
High operational safety for pressurized gas and LPG
Quick switching between different matrix types
Excellent detection and measurement sensitivity
Minimal sample preparation
Analyze with us
Interference-free sulfur determination in fuels (e. g. diesel, gasoline, kerosene, heating oil)
Trace analysis of relevant elements (e.g., vanadium, tungsten, iron, nickel, silicon, cobalt, mercury, phosphorus)
Determination of nitrogen, sulfur, and chlorine trace impurities in petroleum hydrocarbons
Element impurities in aliphatic and aromatic hydrocarbons
Nitrogen impurities in adipic acid and polymers
Traces of catalyst residues
Ultrapure feed materials for polymer industry and chemical industry
Chlorine and sulfur in carbonic and fatty acids, paraffins, and waxes
Our devices enable you to meet quality and compliance needs with analyses of maximum reliability in accordance with standards such as ASTM D5453, EN 16476, and ASTM D4929. Analytik Jena's instruments offer optimized methods for any task, ranging from chlorine determination in naphtha to detection of nitrogen in engine oil. Furthermore, satisfy even the highest quality requirements with the most sensitive analyses – from purity confirmation to approval of customized specifications of final products. Analytik Jena's analyzers ensure unmatched precision, independent of the analyzed matrix, e.g., pressurized liquified propylene, highly volatile pentane, or rubber samples.