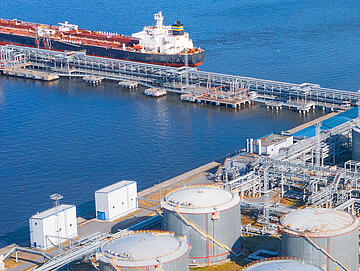 Feedstock Control
Composition analysis for optimization of further treatment
Determination of metals and non-metals
Risk assessment of corrosives, catalyst poisons, and volatile
metal compounds
We help you gain precise knowledge of the composition and contaminants of your feedstock materials, enabling you to precisely assess potential risks to refining process with reliable data on element impurities.
Innovative technologies for valid results
Robustness and high tolerance for organic matter
Wide linear measurement range of more than 70 elements from sub-ppb to wt-%
Convenient analysis using matrix-optimized sampling systems
Convenient risk assessment
Quick analysis without time-consuming pre-treatment
Customized sample introduction systems to fit any matrix type
Effortless sample processing with a ready-to-use method library
Analyze with us
Organic elemental analysis (CNSX) in liquids, solids, and gases
Analysis of metals, metalloids, and non-metal elements from traces to major components
Ultra-trace analysis of elements and isotopes
Fast analytical data for your feedstock inspection – like iron, nickel, sulfur, vanadium in crude oil, or volatile sulfur in natural gas – allows you to efficiently plan the next process stages. Analytik Jena's robust analysis technology delivers reliable data about the quality of feedstocks and helps to avoid redundant measurements.