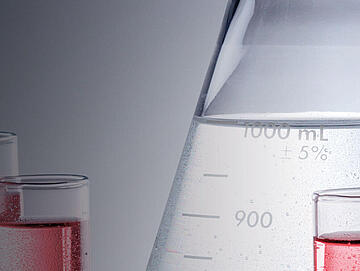 To Analytik Jena US Business Partners on COVID-19
Fri 20 Mar, 2020
Analytik Jena US is still open and we will be accepting all orders.
As we all continue to monitor the novel coronavirus (COVID-19) situation closely, we wanted to reach out and share the actions Analytik Jena US is taking to ensure your safety and what we are doing to address your business concerns. The situation continues to evolve quickly, and AJ is implementing steps globally to both protect our employees and support our business continuity.
Our goal is to continue to optimally support our customers. The current situation is as follows:
Supply chain - To address your concerns on supply chain interruption, rest assured our products are not coming from China, Iran, South Korea, Italy or highly affected areas. We are working hard to ensure that these materials remain available beyond this period. For critical components, we have safety stocks, which we are currently expanding. We are taking preventative actions to stock up our inventory in order to minimize the impact on our operations and yours.
Shipments - Due to the stop of travelers coming from Europe, flight schedules are affected. This includes nearly all passenger flights from Europe to the US. Airlines and forwarders are working on an emergency schedule using flights from London or freighter services. Due to lack of capacities, airfreight rates will be higher. AJ will not pass this along to our customer. We will soley take on the additional fee's as part of our commitment.
Service Support - External business travel is permitted only if it is in connection with providing a service for a customer. Such travel is closely monitored to determine the risk/benefit, whether the service could be provided in an alternative means, and the customer must agree to the visit prior to our arrival. For these trips, public transport such as trains and planes should be avoided if possible in favor of private automobile travel. Such business travel must be approved by an employee's supervisor.
Business Meetings - In order to assume our responsibility and protect our customers, employees and partners from possible infection, we have taken the following measures, among others:
We are temporarily halting business trips internationally and across the US.
Visitors in the workplace is suspended in an attempt to limit any potential COVID-19 exposure to our employees.
We are utilizing E-demo's and virtual meetings in lieu of face to face meetings.
If employees or people from their close environment have travelled to affected countries, they may only return to their workplace after a 14-day private quarantine at home.
More information on the coronavirus and instruments offered by Analytik Jena to detect the virus may be found on our blog post here.